DHL
and
Prime
Construction
Warehouse

Recently we've worked with DHL and Prime Construction to make their new storage and supply warehouse comply with safety standards and be protected against possible damage.
The construction of a huge new site such as this needs consideration of the vast number of WH&S standards that need to be met to ensure the protection of property, products and most importantly, people.


---
Location: DHL - Oakdale industrial Estate
Completed: TBA
Client: DHL and Prime Construction
---

Our Clients Needs


The consistent flow of incoming and outgoing stock creates risk of injury for employees and pedestrians in the supply centre. As warehouse and logistics work environments typically require pedestrian and forklift traffic to work within proximity of each other our clients required an adequate separation of pedestrian and vehicle traffic.
Moreover, forklift charging bays needed to be designated and required protective infrastructure to defend the charging stations against possible collisions as well as staging areas for incoming and outgoing stock, particularly in the multimillion-dollar cool room.
The Solution


To minimize the risk of traffic and pedestrian collisions we manufactured and installed several hundred lineal meters of defender post and rail with corresponding pallet protection angle that ran parallel with walkways and surrounded work desks that were located on the warehouse floor.
This was all accompanied by several hundred lineal meters of epoxy line marking that we shot blasted first to ensure maximum adherence to the ground. The line marking was used to designate walkways and pallet staging zones found in the warehouse cool room. The forklift charging bays were marked out with epoxy line marking while pallet protection angle was installed parallel to the walls and charging stations to minimise risk of collision.
 Some Images from the Project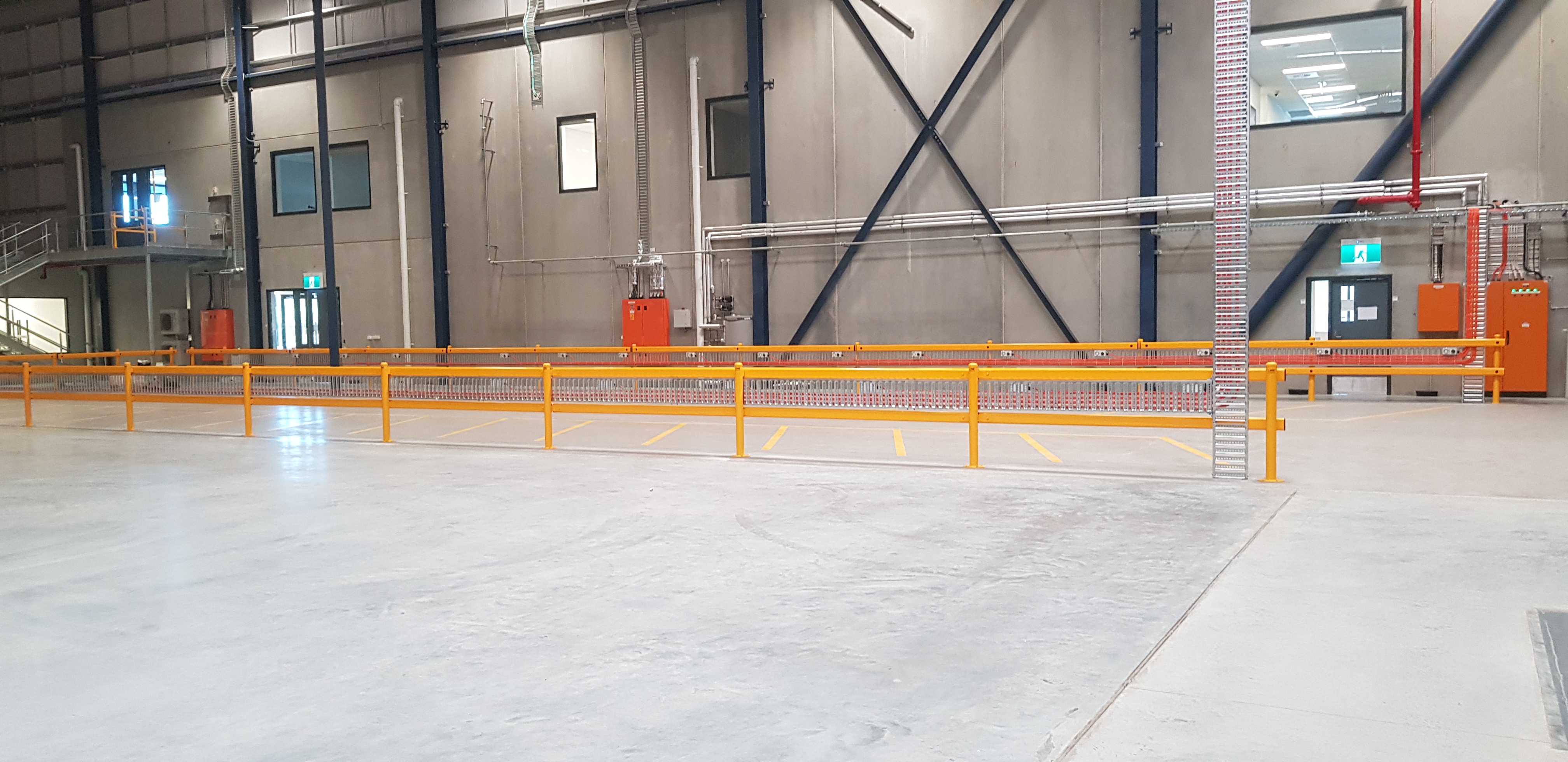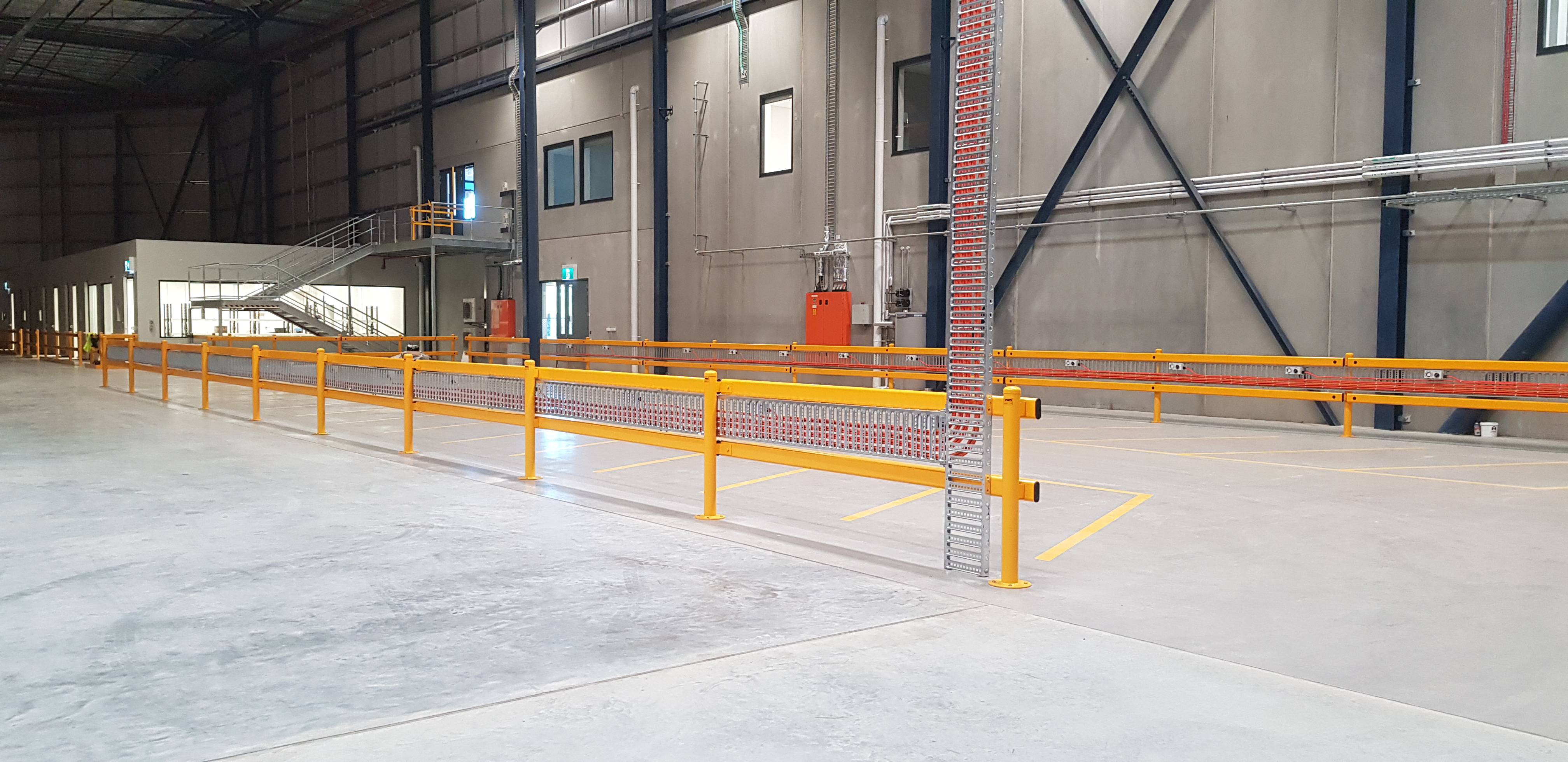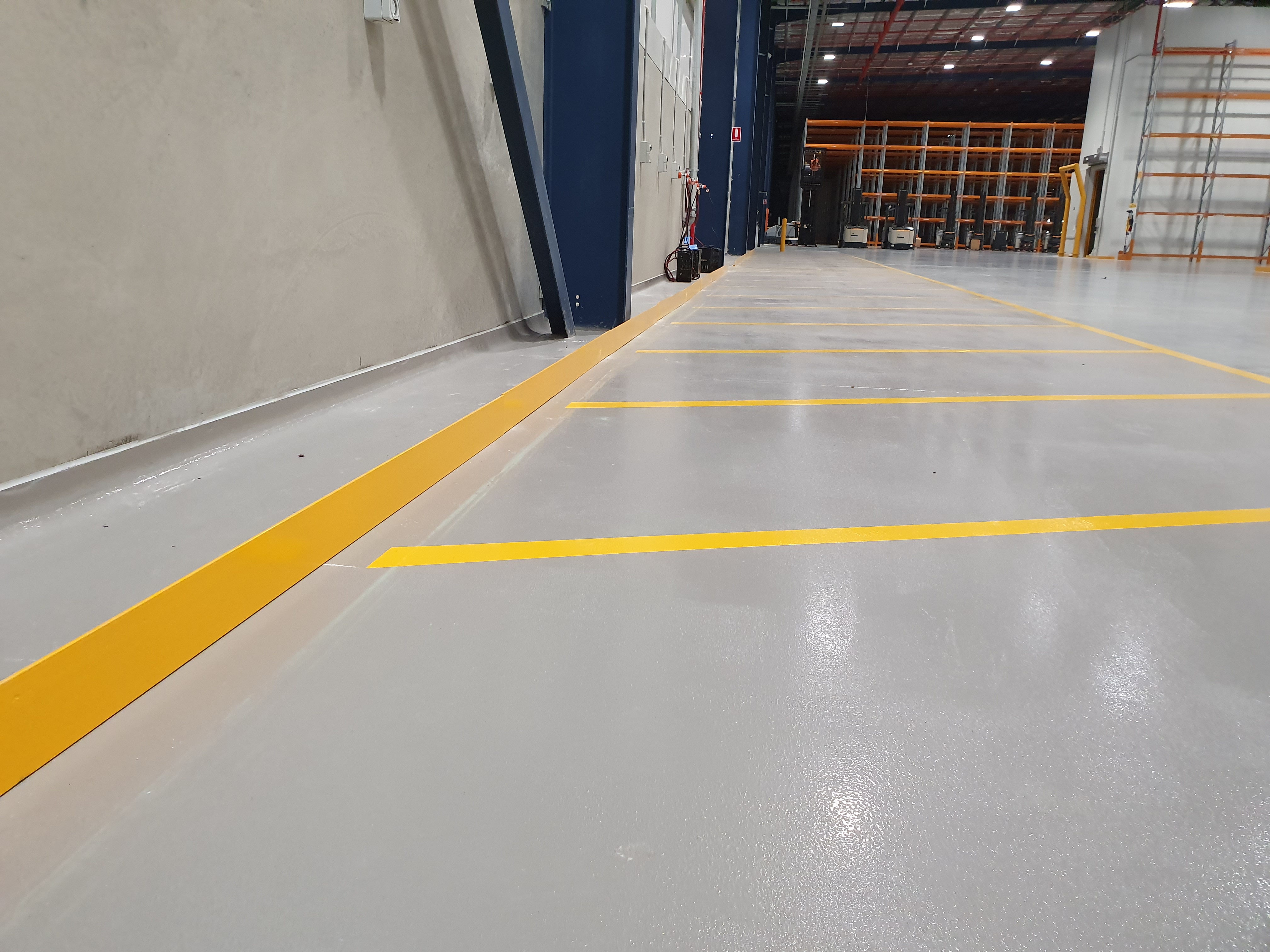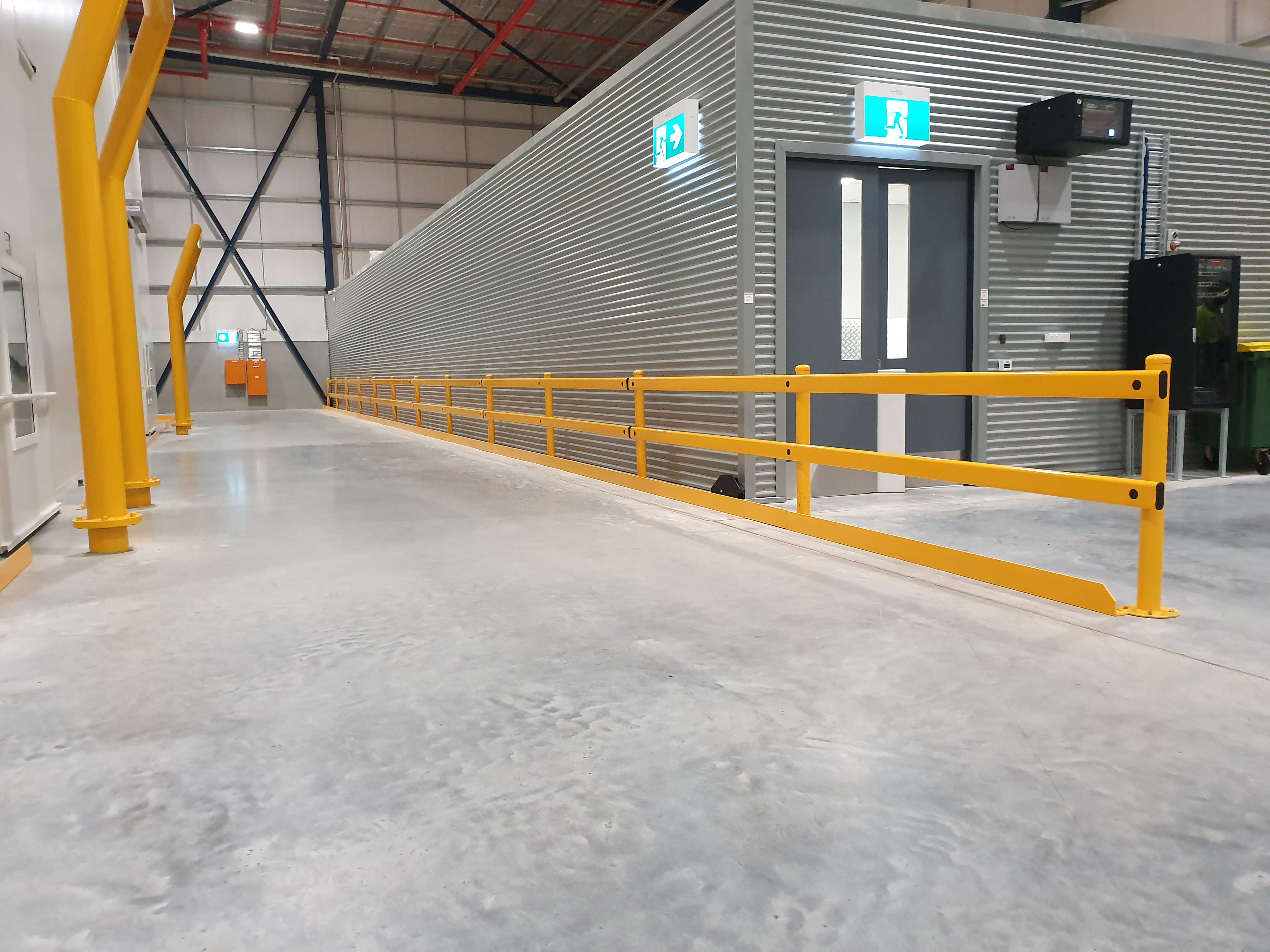 ---
Related Products