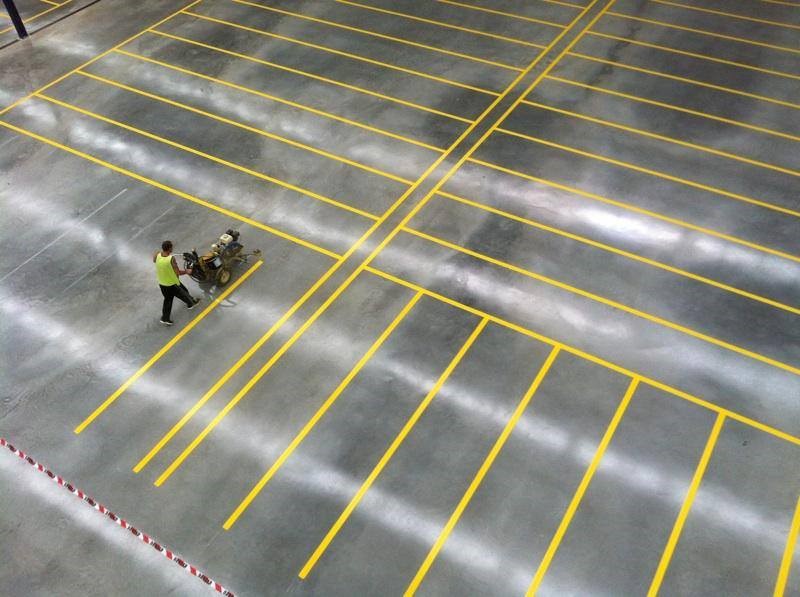 PWS offers full line marking services throughout NSW, QLD and Western Australia. We provide high quality and long-lasting line marking services, specialising in car park and warehouse markings. We only use RMS approved high quality line marking paints and the latest equipment to ensure our services can cope with modern traffic and forklift volumes.
We also offer epoxy floor coating which has the benefit of heavy duty floor protection of concrete surfaces. Epoxy is resistant to almost all stains and bacteria while lasting significantly longer than paint.
PWS will assist in every aspect of your project including design and consultancy where we can come out and measure and design the carpark layout to optimise the usage of space.
To find out how we can help you and to arrange for a site visit, contact us on 1300 76 44 77 to talk to one of our specialists.